DAVE PUTMAN, OWNER/TRAINER
Dave Putman began his career with dogs four years ago when he adopted a goofy little Pit bull from the City of Buffalo Animal Shelter. After a few weeks with Roland, Dave knew he was in over his head. Unsure of how to deal with the issues, Dave sought professional help.
Upon completing a series of private lessons; Dave knew this was what he wanted to do for the rest of his life. A former City of Buffalo English Educator, Dave's eloquent instruction and passion has become a staple in all programs at The Art of Dog.
Dave's personal pack includes Roland the wonky eyed Pitbull and Oakee de Loucyn the Belgian Malinois.
MEET THE STAFF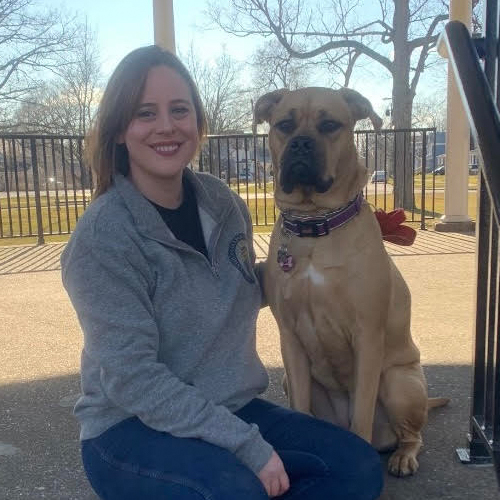 Mallory's passion for animals began at a very young age; growing up with dogs and riding horses. She attended Meredith Manor International Equestrian Center in West Virginia, graduating with certifications in teaching and training. After moving back to Buffalo she attended Niagara County Community College obtaining an Associates Degree in Animal Management. She is currently finishing up her Bachelors Degree at Canisius College in Animal Behavior,Ecology, and Conservation. In her free time she enjoys hanging out with her Mastiff Stella. Spending her time teaching her 4 legged best friend what she has learned.